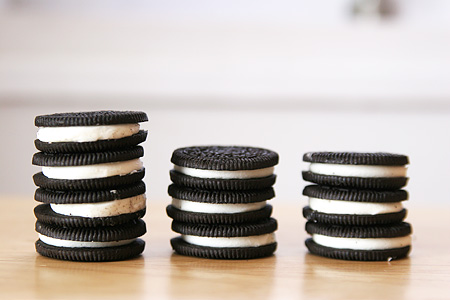 There isn't a kid out there who would ever say no to an Oreo cookie. Come on! Everybody loves Oreos. I know I do and so does my son. There are so many ways to enjoy these chocolate sandwich cookies. One classic way is to dunk an Oreo cookie into a glass of milk.
This Oreo hack gives a new spin to eating Oreos, one which your kids (as well as you!) might enjoy. Here's what people had to say about this Oreo hack on YouTube.com.
i thought the only way was to eat them old fashioned, dipped in milk o: Never tried this before. I shall!!

That looks SO good I need to try it next time I eat Oreos

this looks like a lot of fun to do with my girls.. they'd love it!

Ok…seems kinda impractical but i guess ill try it just for fun

That's actually a pretty good idea !!!!

Interesting, I usually either eat the frosting first and then eat the cookie part or just soak it in milk and then eat it. YUM!
So when I saw this video, I thought of giving it a try with my son. I'm happy to report that it was a smash hit!
Curious about the video? Go check out the next page.

Love This? Like Us on Facebook.