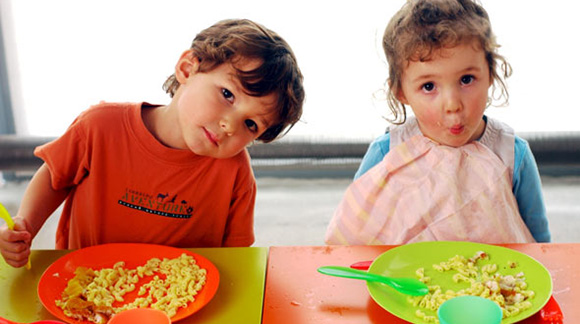 These days, food allergies among children has become very common. According to the U.S. Food and Drug Administration (FDA):
Food allergies affect about two percent of adults and four to eight percent of children in the United States, and the number of young people with food allergies has increased over the last decade, according to a recent report by the Centers for Disease Control and Prevention (CDC).
As food allergies vary from the mild, irritating symptoms to those that can be life-threatening, parents should not take food allergies lightly. According to the Food Allergy and Anaphylaxis Network (FAAN):
Approximately 30,000 Americans go to the emergency room each year to get treated for severe food allergies, according to the Food Allergy and Anaphylaxis Network (FAAN). It is estimated that 150 to 200 Americans die each year because of allergic reactions to food.
Young children may be susceptible to food allergies and allergic symptons may begin within minutes to an hour of ingesting food. Approximately 90% of all food allergies are caused by milk, eggs, wheat, soy, tree nuts, fish, shellfish, and peanuts.
When a parent says that their kid is allergic to certain types of food, make sure to seriously take note of this as some allergic reactions may be life threatening. However, there are still some uninformed parents who do not take food allergies seriously.
On the next page are some things that you should not say to a parent who has a kid with food allergies.

Love This? Like Us on Facebook.