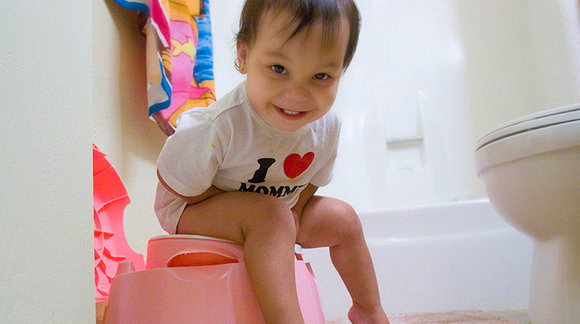 Been there. Done that. Considering all the craziness that comes with potty training, most parents usually want to get it over with. That's what makes the whole experience a little stressful (of course that's an understatement) for both parents and toddlers.
Potty training is a major milestone not just for a child but also for the parents. Most experts say that children show interest in potty training by age 2 but may not be ready until they are 2 1/2 years old or older.
Potty training is not something you should rush into. According to Dr.Tanya Remer Altmann:
Children learn to use the toilet when they're ready. The process shouldn't be rushed.
It's true that some toddlers don't learn how to potty right away. If this happens to your little one, you really shouldn't worry because Dr. Altmann has this to add:
No child is ever going to go to college in diapers.
Those are definitely wise and comforting words from Dr. Altmann. Hence, you can stop worrying about potty training when your kid goes off to college.
However, for the meantime, here are common "words of wisdom" from moms who survived the potty training phase of their children:
Be patient. Be extra, extra patient.
Just keep in mind that potty training takes time regardless of whether your child is a boy or a girl. It also involves, believe it or not, a lot of creativity and imagination on your part. Your job is to make your child understand that when they need to go, they now have to take action and do their business in the potty.
Here are the 12 tried and tested tips from moms who swear by them:
12. The Potty Is Your Friend. Get them acquainted with the potty. If you don't already have a potty chair, make a big deal out of picking it out at the store, let them choose which one they like. Maybe let them decorate it or play with it with a stuffed animal. Leave it in the bathroom for a few months before you are ready to train so they get used to it. Source: HoneyBearLane.com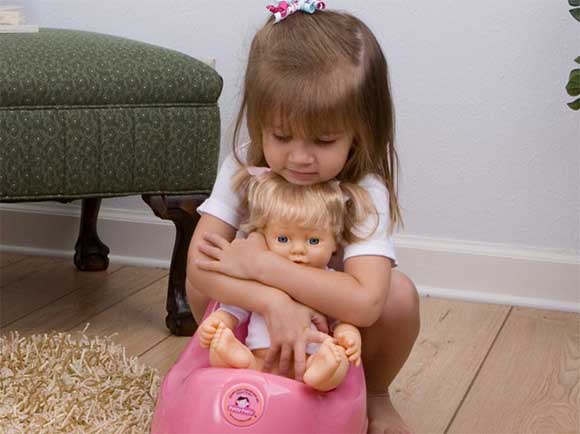 By doing so, your child gets to be very familiar with the potty chair. The potty chair becomes your child's friend and not something that appears intimidating.
In addition to getting your child really familiar with the potty, also keep this next tip in mind.
11. Location, Location, Location. We found that the kiddie lids that go on top of the toilet were too intimidating to use right away. (Plus, since they usually need a step stool, it can take too long for children to reach the toilet in time.) So I started my 2-year-old daughter with a mini-Elmo potty seat, which we kept in the living room, since she spent the most time there. We gradually moved it closer and closer to the bathroom, and eventually worked our way up to a Dora seat that went right on top of the toilet. Source: Parents.com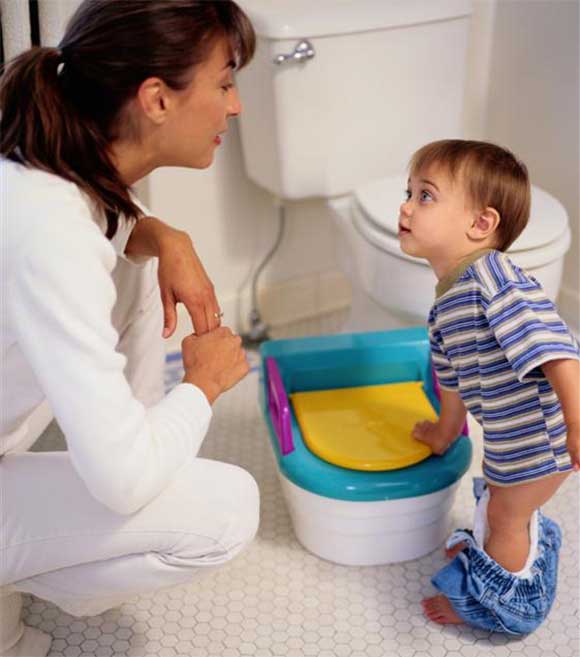 By the way, it also helps if you have your child pick their potty training toilet seats. These days, there are a wide assortment of seat colors and cartoon themes to choose from. It truly makes it more fun for your little one.
The power of motivation and fun prizes, when done right, can do the trick. Who does not like surprises? Why not motivate your toddler with some bag of surprises …
10. Use Treats and Surprises. Our daughter wasn't very consistent with toilet training until we introduced the surprise bag. We got a bunch of inexpensive toys and stickers and put them in a colorful gift bag. Every time she used the toilet, we would clap and tell her what a great job she did and let her pick one surprise out of the bag. We kept it up for about a week and a half, and when the surprises ran out she just kept on using the potty. We continued to praise her and she quickly forgot the surprise bag. I can honestly say that toilet training was painless and quick with this method, and I plan to use it again with my next child. Source: BabyCenter.com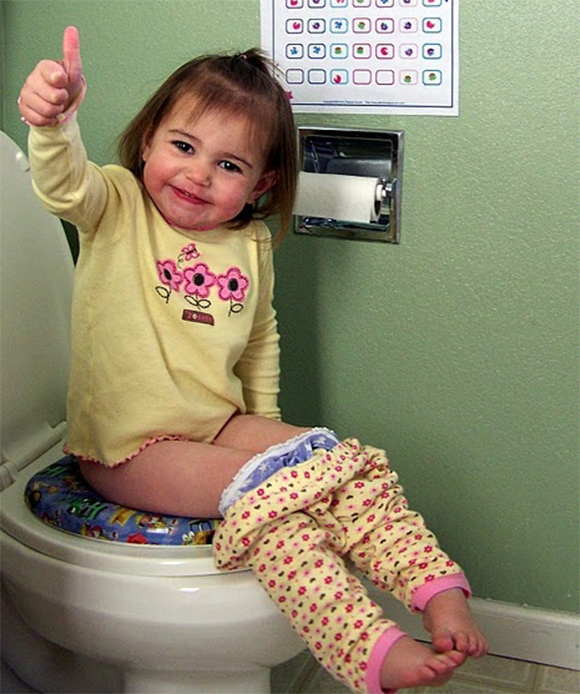 You can be more creative and make a treasure chest or box with your child to make them really excited about the concept of going potty.
If some adults can fall for the next solution. Chances are that your child can fall for this too … The age-old bribe is another motivating way to getting your child potty trained …
9. Bribery Works If It's Done Right. Here's the trick with bribery, mamas. First, it has to be something that your kids like – not what you like. For instance, if your child's favorite candy is M&Ms, then that's the bribe. You may prefer them to be bribed with carrot sticks, but those are boring to our little ones. So make the bribe something they can't resist. Second, the bribe candy has to be where they can see it, hear it, and know that, without a doubt, they're going to receive it if they do their business in the potty. Rewards work wonders if they're given at the right time. Source: AmericanPregnancy.org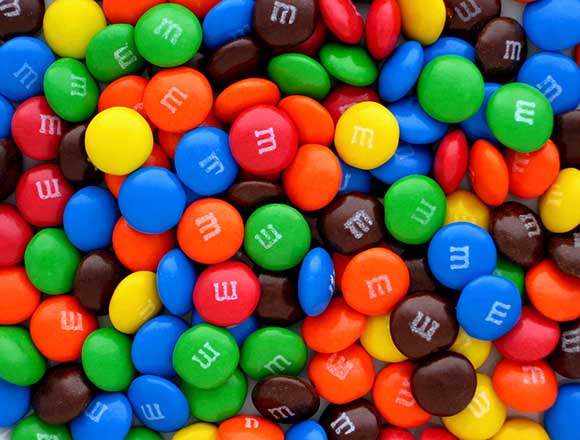 You can have variations of bribing like giving more M&Ms or some ice cream if your child takes the initiative to go potty without you having to remind him about it. Just be creative.
Some moms say boys are a little bit tougher to potty train than girls so if you have a little boy, you might like to try this next tip … see next page.

Love This Article? Like Us on Facebook.
Leave A Comment Here
comments