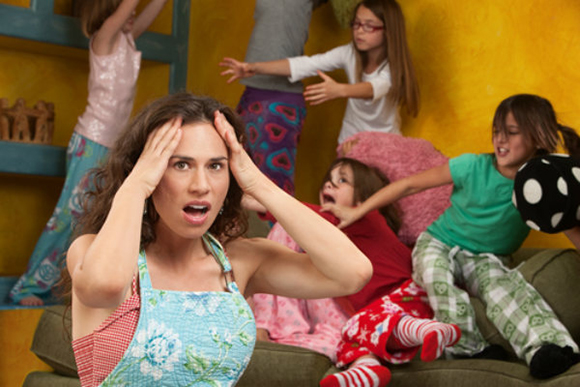 When you become a mom, you just want to do everything perfectly. You won't settle for anything less than perfect when it comes to caring for your kids. You want to do everything right. You load up on information, implementing and executing every bit of smart-sounding tip you've picked up. There's really nothing wrong with that. But you'll get exhausted. As it is, motherhood is exhausting. Treating it as rocket science will drive you insane.
Why let motherhood drive you insane? You should actually be enjoying it. Your kids are only young once. Enjoy them while you can. Savor every bit of moment that they're with you. It won't be long until they grow up. So stop complaining and ranting. Sure, motherhood can be exhausting but you can do something about it.
The best thing you can do about it is to keep it simple. Instead of racking your brains to become a supermom, take it easy. Here's a mom that intends to do that just. Julia Arnold of whattheflicka.com has some funny but practical tips that can help you get you through motherhood one day at a time.
Check out the next page to see what the tips are.

Love This? Like Us on Facebook.