Here is how "The Shoe That Grows" can be adjusted to fit a child growing feet.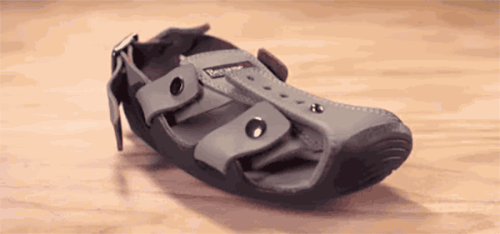 Watch the video below to learn about the story of how Kenton Lee is planning to help thousands of barefoot children around the world through his Because International cause.
Would you like to be a part of this worthy cause? You can visit Because International's crowdfunding page at Crowdrise.com now.
Here is their Facebook page: https://www.facebook.com/TheShoeThatGrows
Our hats off to Mr. Lee and Because International for starting this noble cause.
Do you think this shoe is a brilliant idea?

Love This? Like Us on Facebook.