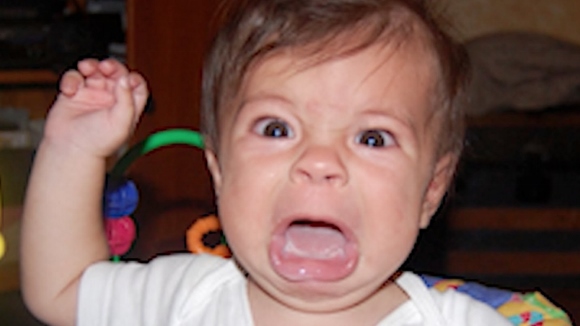 As proud parents using Facebook and other forms of social media, we tend to share a lot of photos and stories about our kids. However, has it ever occurred to you that you may be, ahem … over sharing, like I did?
Over sharing or what is commonly known as "over sharenting" is, in a nutshell, the "tendency for parents to share a lot of information and photos of their kids online."
Sharenting is pretty much related to the concept of "too much information". I did some further research on this and this is what I found out.
According to the University of Michigan C.S. Mott Children's Hospital National Poll on Children's Health:
Seventy-four percent of parents say they know a parent who has shared too much information about a child on social media, including 56% who said they knew someone who shared embarrassing information about a child.
The University of Michigan study also found that:
While 67% of parents said social media helped them learn from other parents, many also had safety concerns about sharing too much.
So … have you over shared?
Here is the list of 9 typical mistakes of over sharing parents:
9. Sharing detailed day-to-day updates of your child activities.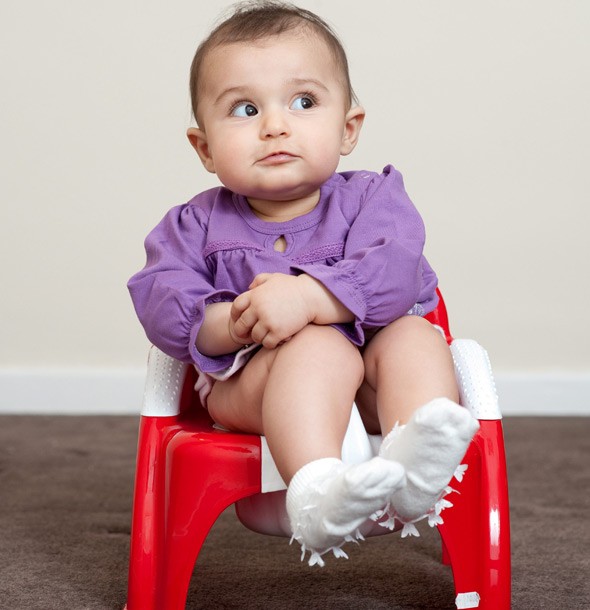 If you are posting updates of your child's potty training exploits, you might like to rein it in. Not everyone really wants to know the play-by-play action about your child's potty training progress. You might like to tone it down a little bit, and spare family and friends the details.
Nancy Baym, principal researcher at Microsoft Research and author of Personal Connections in the Digital Age says that with excessive sharing,
The risks are that parents may alienate readers who do not care about their kids' details.
What to do: Share or post only when your child has some major achievements. Only share when it really counts. By doing so, family and friends will take better notice of your post.
We sometimes can't help but be proud of our child's achievement in school or where they go to school. If you want to keep them safe and secure, just be aware of …
8. Sharing information where your kids go to school.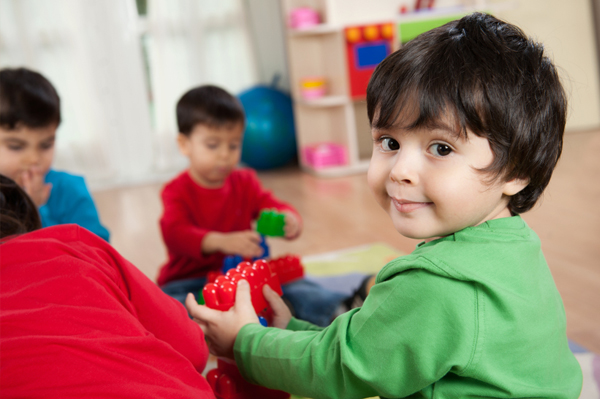 According to Kathy Simovska, National Manager Of Child Abuse Prevention Programmes at the child protection charity Child Wise, says:
One of my concerns with posting personal information online is that we make it easier for child sex offenders to be able target children and find out more information than they could otherwise.
What to do:
If you share photos of your children in the classroom or on school grounds, make sure that the name and/or features that distinguish its location are kept hidden. Source: PopSugar.com
Kids in bath tub photos are really cute.
Just be careful what type of bath tub photos you share.
7. Posting nude photos of your child taking a bath in the tub.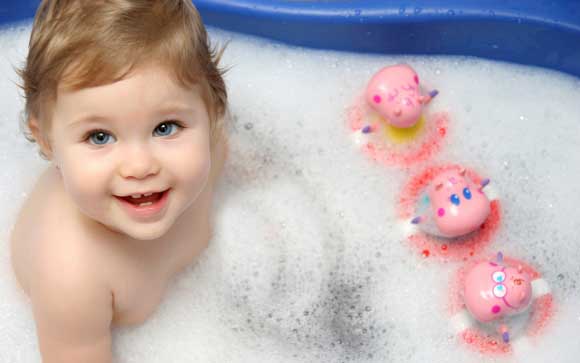 Sure, your child might look so cute while taking a bath with all the rubber ducks and toys. However, there is a risk that the photo might get in the wrong hands. Yup, the reality is that there are crazies out there so just keep this in mind.
What to do:
While your rationale for sharing photos of your tub-time tots is as straightforward as "they're so cute!" it's simply not worth the risk of those pictures getting into the wrong hands … If a photo could be misconstrued as being sexual or suggestive in nature, just don't post. Source: PopSugar.com
Alex Brooks, executive editor of parenting website Kidspot says:
Parents are discovering that once content becomes digital, it can be easily copied and redistributed willy-nilly. The result: photos of kids in compromising, colorful circumstances, and status updates recounting even more compromising, colorful circumstances, intended for a select few, are now spread out over the web for everyone. Source: News.com.au
Over sharenting not only applies to your kids.
Keep in mind that over sharing also applies to other people's kids.
6. Posting photos of other people's kids.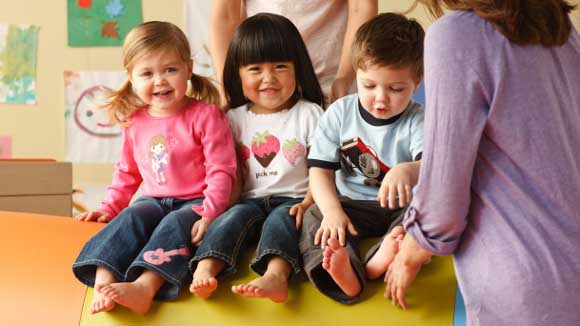 You may be the proud grandparent, uncle, or aunt. You may also be a close friend of the family. Do make sure to ask permission prior to posting these types of photos.
What to do:
Everyone has their own positions on sharing their children's faces on social media, so before you go posting and tagging away after a birthday party or field trip, be sure to respect the stances of the other families involved. Source: PopSugar.com
Greeting someone on his or her birthday is something we do with the best of intentions.
However, when you greet your child online, you may be providing a key piece of information by …
5. Blasting your child's birth day or birth date online.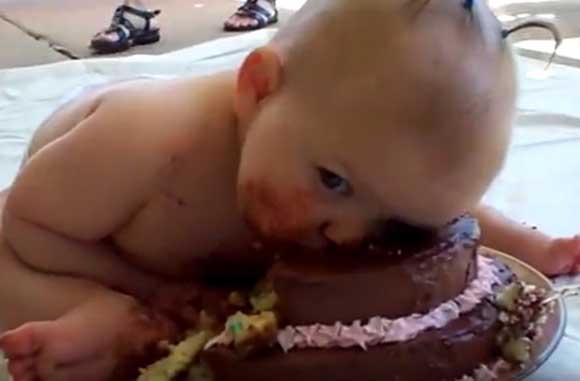 "Happy birthday, Olivia!" may seem innocent, enough, but it's a prime way for observers to collect a key piece of personal information that can lead to problems. Source: TheStir.CafeMom.com
What to do: How about greeting your child the old fashioned way … offline. If they are away somewhere, a simple phone call or a text message will do the trick. Just don't do it publicly on Facebook or other social media. Make sure that you setup your privacy or group settings to include only people who are within your trusted circle of friends.
Sometimes, in our excitement, we end up posting photos of our kids with this info …
Due to our excitement and haste in sharing, we end up posting photos of our kids in their team uniforms, any certifications or awards that they may have won, or that school ID.
4. Posting photos with your child's full names.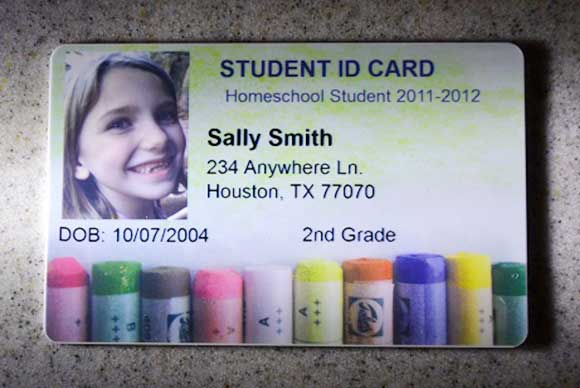 Kathy Simovska, who is the National Manager Of Child Abuse Prevention Programmes at the child protection charity Child Wise, also adds:
… Parents should be careful of posting photos of their children in school uniform or at their weekly football match or swimming lesson. "You might have a party at your home and one of your guests might tag themselves and you in a photo or message and that could actually come up with your residential address. That is a concern because everyone on your Facebook and potentially others beyond could identify exactly where you live.
What to do:
… parents who post should refrain from sharing pictures that include their children's names. Whether it's a name tag for a school event, a team jersey, or holding up an A+ report card, make sure that your child's full name is blurred or cropped out of the image before sharing. Source: PopSugar.com
Parents just love sharing funny photos or stories about their child. The downside is …
You may be crossing the line by …
3. Sharing funny photos that can be potentially embarrassing to your child.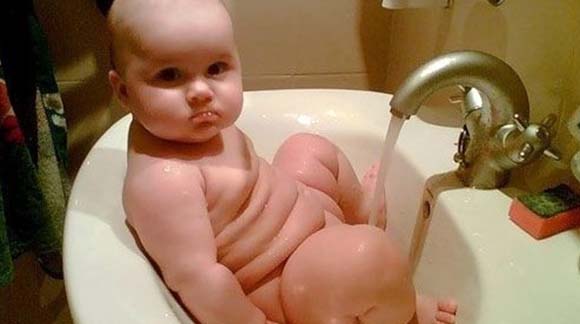 Over sharenting your child's embarrassing situation can potentially make your child the target of jokes or cyberbullying.
Sarah J. Clark, associate director of the University of Michigan C.S. Mott Children's Hospital National Poll on Children's Health, says decisions to share information can have consequences down the road:
When you tell what you think is a hilarious anecdote, in a couple of years when the child is older, and a classmate stumbles upon it, it might be embarrassing. The idea is yes, your kid is 2, 3 or 4, but they won't stay 2, 3 or 4.
What to do: If you think that photos or posts of your child might embarrass them a few years down the road, just don't post them.
If a photo is embarrassing, unflattering, or seems like it should be private, then respect your child — ask them if they're old enough — and keep it in the confines of your own photo library. Source: PopSugar.com
Over sharing to the wrong set of "friends" is possible …
You may be over sharing if …
2. You have too many "friends".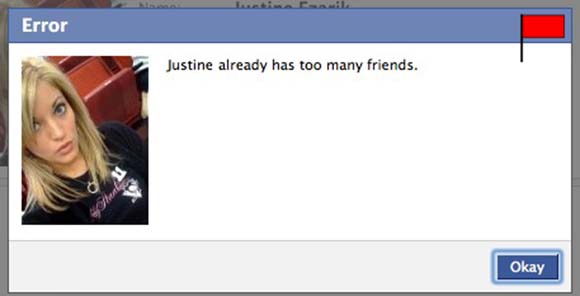 Even if your profile is private, do you honestly know all the people in your network? If you've been accepting "friendships" from people you barely know, you dilute your child's safety. Source: TheStir.CafeMom.com
What to do: Here are some options for you: (1) You can unfriend some people who are not really your friends or just casual acquaintances. (2) Minimize the information you share about your child. (3) Next time someone tries to friend you, assess whether you want that person to be part of your community of friends on Facebook. Just do not say "yes" to every friend request. Choose wisely.
Lastly, it does not take a rocket scientist to figure out that you may be over sharenting if …
1. Your online identity is all about your children.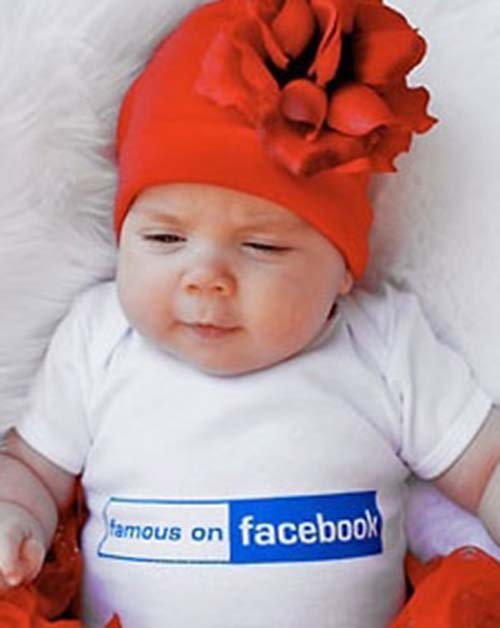 Ah yes, this really happens especially when you are a very proud parent of that little cutie. I am guilty as charged. LOL. Just be aware that at some point, people might just say enough is enough and no longer pay attention to your posts. My sister nicely pointed this out to me and that is when I realized my over sharenting. 🙂 Thanks, sis!
According to Brian Gresko, a parent who has stopped writing about his parenting life as a result of a life changing over sharenting incident:
If your entire online identity consists of pictures or posts about your children, then you might want to get a hobby, because you're the equivalent of the person at the party who drones on and on about only one topic. Boring!
What to do: Just mix it up regarding your posting. I'm sure you have other interesting stuff to share and talk about. Keep your posts about your kids to only what is necessary. Just don't overdo it. Variety makes it fun, as most people would agree.
Protecting your child's privacy while showing you are being a proud parent on Facebook and other social media is definitely a balancing act. Just make sure that you are aware when you are crossing the line when it comes to sharing too much information about your child.
If ever you have a friend whom you think might be over sharing, you might like to start a conversation with them about safety concerns related to social media.
Below are additional tips on how you can help prevent yourself from over sharenting. Kathy Simovska advises parents to:
Think before you post.
Don't post identifying information of your children or of yourself.
Check privacy settings and updates.
Think about other people tagging you
Think before accepting friends requests.
Turn off location devices.
Look back over older posts and photos and see what kind of personal information others could see.
Please feel free to pass this article along to family and friends.
Are you or have you been guilty of over sharenting?

Love This Article? Like Us on Facebook.😀