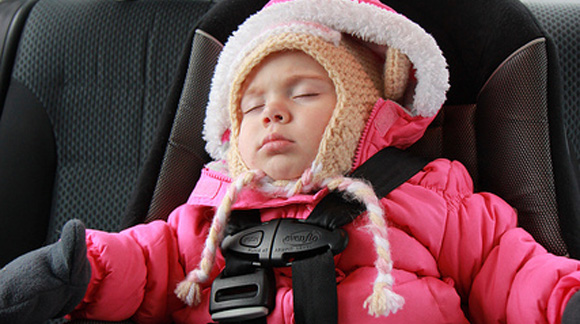 It's winter time and it's freezing. As parents, we simply want to make sure that our child is warm, cozy, and most of all, safe. However, having your child wear a warm, puffy jacket while strapped into a car seat is the last thing you should be doing. You think your child is safe and warm, right? Well, what you really are doing is setting them up for possible life-threatening danger.
Car seat safety should really be taken seriously. According to statistics from the Center for Disease Control Prevention (CDC) and the National Highway Traffic Safety Administration (NHTSA):
In the United States during 2013, 638 children ages 12 years and younger died as occupants in motor vehicle crashes, and more than 127,250 were injured.
While reporting on this danger, Today Show national investigative reporter Jeff Rosen admitted:
I have small kids and it turns out I make this mistake every winter. I had no idea.
When your child has a puffy winter coat on, the car seat harness won't be snug and tight. This therefore puts them at risk of being ejected from the car seat if an accident occurs. Some people might find this hard to believe. The truth of the matter is that it really can happen.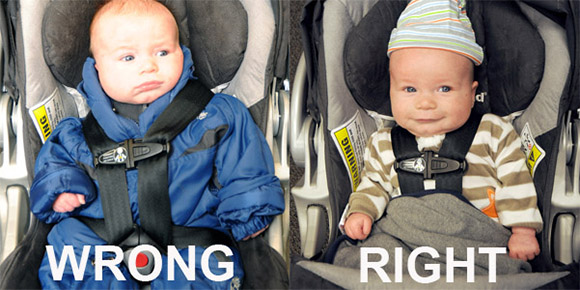 Go to the next page to watch the crash test video to see this for yourself.

Love This? Like Us on Facebook.