Potty training is a big deal to your little one so don't be stingy on this … make sure that you become your child's biggest cheerleader and supporter.
2. Heap on the Praise. I've heard all the tricks — stickers, bribing with toys, special underpants. But you have to pick something that's consistent with your parenting style. I didn't use rewards elsewhere, so I didn't want to start here. What did work: Lots of undivided attention, positive reinforcement, love, affection and pride when my kids were successful. Making a big deal about small steps of progress is key. Source: Parents.com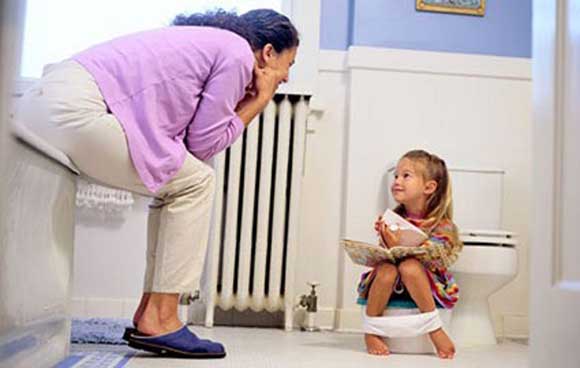 Even have grandma, grandpa, aunts, and uncles (okay aunts and uncles might be over doing it) give your child a call for a job well-done.
Aside from being the biggest cheerleader for your little one, this is the most important tip to remember.