Make sure that you become your child's biggest cheerleader and supporter.
2. Heap on the Praise.
I've heard all the tricks — stickers, bribing with toys, special underpants. But you have to pick something that's consistent with your parenting style. I didn't use rewards elsewhere, so I didn't want to start here. What did work: Lots of undivided attention, positive reinforcement, love, affection and pride when my kids were successful. Making a big deal about small steps of progress is key. (11)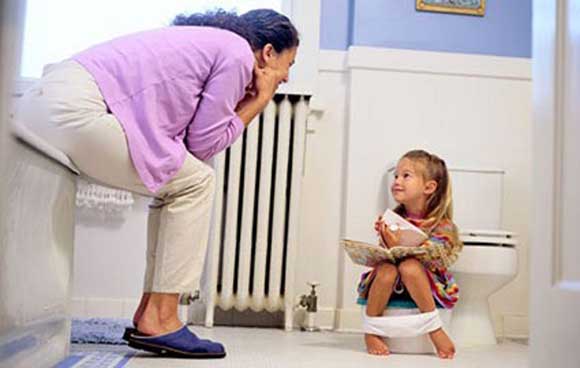 Even have grandma, grandpa, aunts, and uncles (okay aunts and uncles might be over doing it) give your child a call for a job well-done.
Aside from being the biggest cheerleader for your little one, here's what most battle-toughened, potty-training moms would say.
Make sure to take this to heart:
1. Be Patient.
Usually children begin showing interest between the ages of 2 and 3. Keep an eye out for common clues, such as your child asking questions about the bathroom and toilet, staying dry for longer periods of time (indicating stronger bladder control), wanting to wear "big kid" underwear, or telling you when she's soiled a diaper. These signs of readiness may intensify gradually or, as Wisconsin mom Tracy M. found, appear quite suddenly: "One day she walked up to me, about three months before she turned three, and said, 'Mommy, I want to wear undies.' And since that day she has." (11)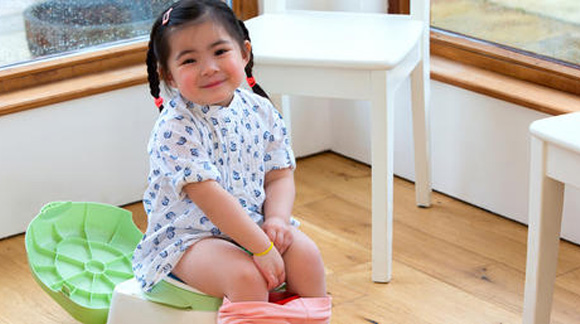 Just remember that your child will potty train when they are ready. When it comes to potty training, each child is different so exercise patience.
When things go bad, just add some humor to the situation as your child will eventually get up to speed with his potty habits.
You too can survive potty training so long as you find the right trick to get it done. Keep in mind that what works for other kids might not work for yours.
You really shouldn't compare and feel so bad if things aren't working out so well for you and your toddler. You need all the patience in the world. At the same time, you need to decipher the best time to potty train your toddler. Only you can tell when it's the right time. You should always keep these tried and tested tips in mind.
Thanks to the parents who have shared their tried and tested potty training tips. I'm sure you you'll find some use for them too.
Do you have a potty training tip you can share?