Here are the 12 tried and tested tips from moms who swear by them:
12. The Potty Is Your Friend. Get them acquainted with the potty. If you don't already have a potty chair, make a big deal out of picking it out at the store, let them choose which one they like. Maybe let them decorate it or play with it with a stuffed animal. Leave it in the bathroom for a few months before you are ready to train so they get used to it. Source: HoneyBearLane.com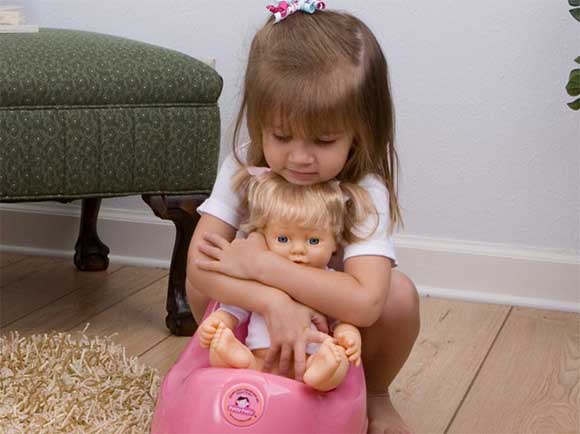 By doing so, your child gets to be very familiar with the potty chair. The potty chair becomes your child's friend and not something that appears intimidating.
In addition to getting your child really familiar with the potty, also keep this next tip in mind.
11. Location, Location, Location. We found that the kiddie lids that go on top of the toilet were too intimidating to use right away. (Plus, since they usually need a step stool, it can take too long for children to reach the toilet in time.) So I started my 2-year-old daughter with a mini-Elmo potty seat, which we kept in the living room, since she spent the most time there. We gradually moved it closer and closer to the bathroom, and eventually worked our way up to a Dora seat that went right on top of the toilet. Source: Parents.com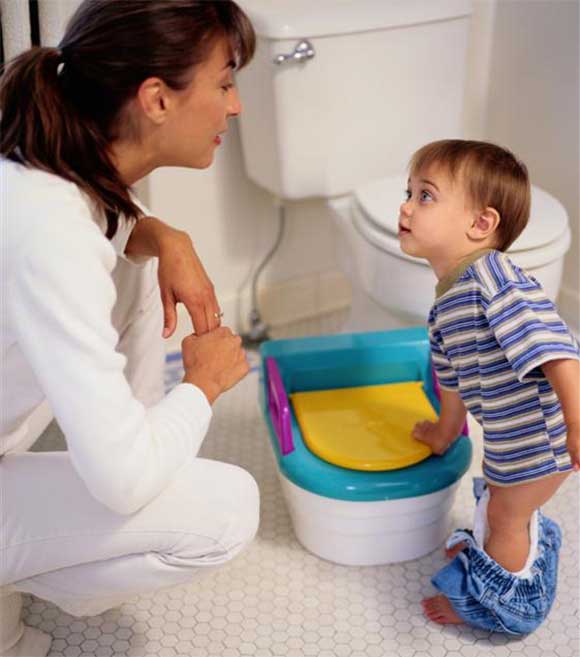 By the way, it also helps if you have your child pick their potty training toilet seats. These days, there are a wide assortment of seat colors and cartoon themes to choose from. It truly makes it more fun for your little one.