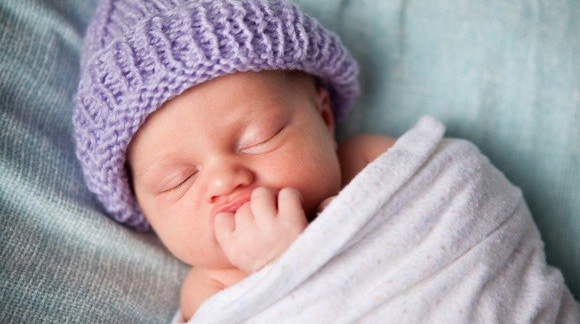 Here are the 10 things you can do without for your new baby:
10. A Bigger House. You may look around your current living space and wonder where you'll fit your baby and all his accouterments, but rest assured that he will fit into your abode seamlessly, because he takes up so little space!

9. Fancy Designer Clothes. Resist the urge to go on an expensive shopping spree buying baby designer clothes that she'll outgrow so quickly, and that will no doubt be subject to drool, spit-up, and diaper blowouts!

8. Shoes. Hard-soled, restrictive shoes may actually impair the proper development of baby's feet… so letting your little one walk in bare feet or soft-soled shoes or socks is healthier.

7. Stacks of Fluffy Blankets. Blankets are by far one of the most popular baby gifts, but few are actually safe and appropriate for wrapping up baby.

6. Toys/Videos/Stuffed Animals. The ultimate toy for a newborn? Your face and voice — which serve as the ultimate discovery zone and stimulating entertainment session for a newborn.

5. Crib. If you're planning on co-sleeping with your baby, buy a co-sleeper instead of a crib. Discuss your sleeping arrangements beforehand, because a crib may not be something you need, even though it tops the list of newborn purchases!

4. Baby Laundry Detergent. Unless your pediatrician recommends otherwise, you can typically use the same eco-friendly, non-toxic, dye- and fragrance-free, hypoallergenic detergent you've been using for your entire household to wash baby's clothing and cloth diapers as well

3. Changing Table. You can use your bed to change your baby's diapers. Just make sure to use a changing pad or waterproof lining when changing your baby's diapers to prevent leaks and other icky stuff from getting on your bed.

2. Diaper Pail. Since there's really no way to re-use a diaper pail after its intended purpose, make due without one. Take soiled diapers outside to your trashcan regularly to avoid household odors.

1. Baby Wipe Warmer. Whether your green diaper changing regimen includes reusable cloth wipes, or moistened biodegradable wipes, a baby wipe warmer needn't be on your list of purchases.
It's tempting to buy everything for your baby. However if you think about it, how could a little one need so much stuff?
According to Beth Shea, there's really no reason to end up spending so much when the baby comes. To learn more details about spending wisely and avoiding the clutter when the baby comes, check out Beth's insightful article here.
Have you bought all these things for your baby?