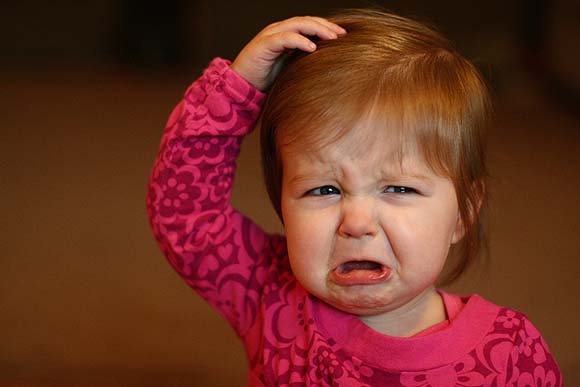 Here the 10 subtle ways that you unknowingly do to annoy your toddler.
1. Present them with merely one option at meal time.

2. Ask them to wash dirt off their hands.

3. Do not know the exact lyrics to every nursery rhyme ever created.

4. Look at them.

5. Don't look at them.

6. Ask them to wipe their nose with a tissue rather than their sleeve.

7. Tell them they are not allowed to play with knives.

8. Limit them to taking less than five stuffed animals in the car.

9. Imply that a nap would make them less cranky.

10. Do not recognize that the yellow and black crayon marks were actually a picture of a cloud.
At this point, you're thinking, "I do that all the time?" Yes, you do. You're also probably thinking, "I didn't know that was annoying." Well, it is. The truth is, it's high time that you memorize your toddler's favorite nursery rhyme.
Unfortunately, there are more than just 10 subtle ways to unknowingly annoy your toddler. According to a blogger and mom, Brooke Arellano, there are actually 30 subtle ways. Now, that is a long list for you to familiarize yourself with. Nonetheless, you just have to. So if you want to see the whole list, you can read her full article on huffingtonpost.com.
Which of the top ten subtle ways are you most guilty of dong?

Love This? Like Us on Facebook.