You will be surprised that some parents remain complacent or naive about their homes when it comes to safety. It is really important that you baby proof your home to keep your child safe as unintentional injury is one of the top killers of children in the U.S.
1. Not babyproofing. Cover your outlets. Lock cabinets. Gate your stairs. Remove anything that could cause strangulation. Put medicines and cleaning supplies and other harmful substances far out of baby's reach. Source: mom.me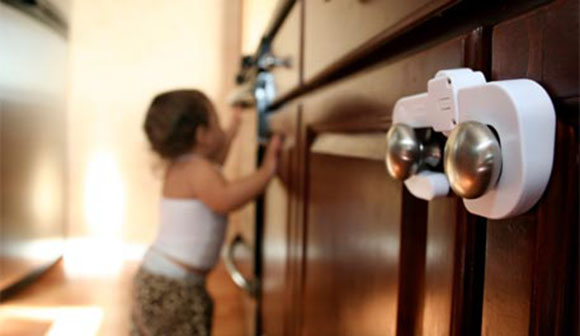 Believe it or not, your home can be one of the biggest threats to your child's safety. Child safety experts agree that baby proofing your home gives your baby a safe environment to play and explore while preventing potential serious injuries.
"Experts say that children between the ages of 1 and 4 are more likely to be killed by fire, burns, drowning, choking, poisoning, or falls than by a stranger's violence … About 2.3 million children are accidentally injured every year and more than 2,500 are killed, according to the U.S. Centers for Disease Control and Prevention." Source: BabyCenter.com
Just don't take baby proofing for granted. It should only take you several hours in total. By doing so, you'll have peace of mind and a home that is safe for your baby.
To learn more details about this great list of safety reminders that Lacy Stroessner of mom.me put together, you can read the full article here.
Please share this article with family and friends to keep your precious babies and toddlers safe from harm.
So which of these things are you guilty of doing?