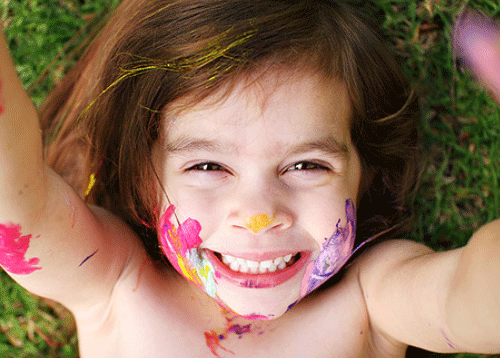 Want to have kids who will have a positive outlook on life and a pleasant disposition? It's actually not that hard if you know what to do. To start with, raising happy kids starts with the parents. Happy parents equals happy kids as kids are a reflection of who you are and the aura that you project.
According to Christine Carter, PhD, author of Raising Happiness: 10 Simple Steps for More Joyful Kids and Happier Parents and a senior fellow at UC Berkeley's Greater Good Science Center:
You can't teach these habits without getting happier yourself … positive emotions are amplified, and the benefits are stronger.
Jeffrey Froh, PsyD, a Hofstra University psychology professor and coauthor of Making Grateful Kids: The Science of Building Character says that:
Having close family relationships is a key predictor of overall happiness.
If you want to raise upbeat kids, you must set the example yourself. To reinforce this, read on the next page 7 cool tips to help you raise happy kids.

Love This? Like Us on Facebook.