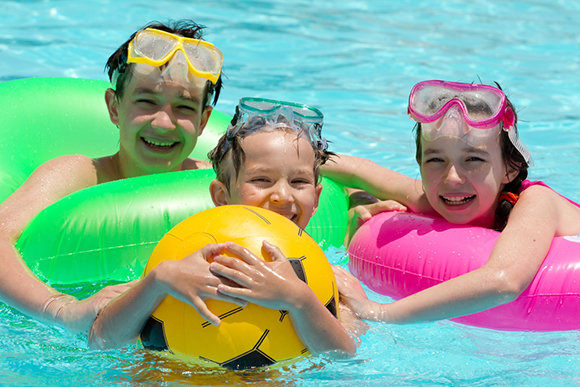 It's summertime again! It's that time of the year when children are enjoying playing sports and games or simply doing other fun-filled activities out in the sun. Summer is a time for a lot of sun, sand, and tons of fun in water.
With a lot of summer action and fun revolving around pools or bodies of water, parents should exercise utmost caution and educate their children about the potential dangers of water activities.
According to the National Safety Council:
More than one in five drowning victims are children 14-years-old and younger, and most incidents happen when a child falls into a pool or is left alone in the bathtub.
With all the outdoor fun comes an increased risk for other injuries too. Hence, it is important for parents to be aware of some safety tips to help keep children out of the emergency room.
On the next pages are some essential summer safety tips to keep your children safe while they are having fun.

Love This? Like Us on Facebook.