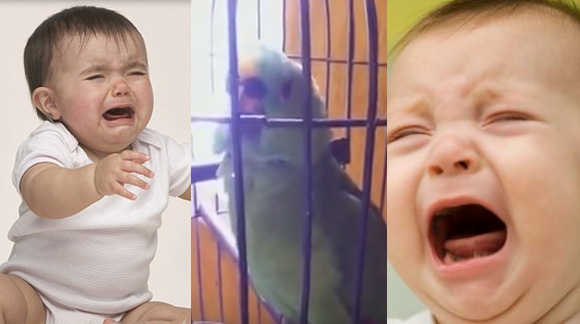 What does a parrot have to do with parenting? Absolutely nothing. However, if the parrot has an uncanny ability to imitate a crying baby, well then … there could be a possible connection. 🙂
I just had to feature this outrageously crazy parrot. It's just totally funny. You really have to see and hear it for yourself to believe it.
Here are what people who have seen this on YouTube have to say:
ahahaha i cant stop laughing

Mind blown. Damn.

Lol like a baby

that is soooooooooo cute
Go ahead to the next page to watch this outrageous video of this crazy parrot imitating a crying baby.

Love This? Like Us on Facebook.