A potential Zika virus outbreak is a legitimate concern in the U.S.
2. There already have been confirmed cases of Zika virus in the U.S. and its territories.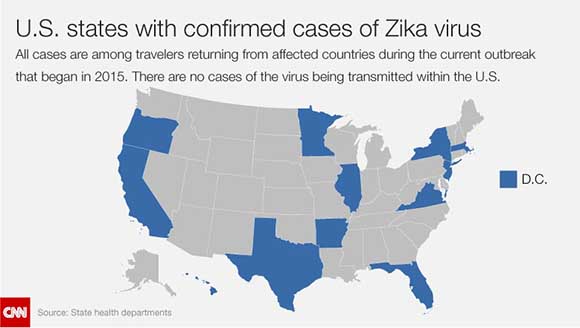 USA Today reported the following:
Thirty-one Americans in 11 states and Washington, D.C., have been diagnosed with a Zika infection contracted while traveling abroad, said Anne Schuchat, principal deputy director at the Centers for Disease Control and Prevention. One of the Zika cases is a pregnant woman in New York City, which has two other cases.

Those are isolated cases, however, and very different from the Zika epidemic in Brazil, which had an estimated 1 million Zika infections by the end of last year. Right now, people on the U.S. mainland can only contract Zika if they travel to an area with a Zika epidemic.
WebMD also reported that:
There have been 19 confirmed infections in Puerto Rico and one in the U.S. Virgin Islands. Those cases are still under investigation.
Although cases in the U.S. still appear to be isolated cases, the CDC has expressed serious concern for Zika as the epidemic seems to be growing problem in Central and South America. It's already at our borders.
Dr. Peter Jay Hotez warns:
"I think we have to proceed along a worst-case scenario that the Gulf Coast is at risk. We're vulnerable. I'm not an alarmist. But I am worried about a Zika outbreak on the Gulf Coast." That includes areas around Houston, New Orleans, and Tampa-St. Petersburg, Florida, which are all potential hot zones for tropical diseases because mosquitoes thrive there.
With the recent outbreaks in South America, the number of cases among travelers visiting or returning to the U.S. is expected to increase.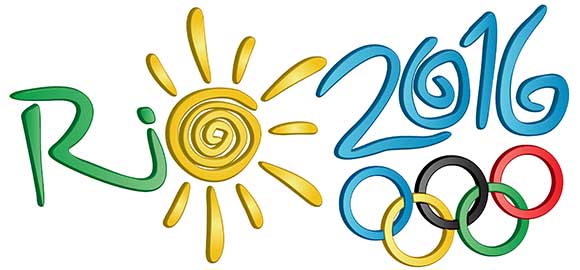 Adding to the concern for a potential global epidemic is the upcoming 2016 Summer Olympics in Brazil. The country is expecting hundreds of thousands of visitors to the games from all over the world. Hence, Zika virus awareness, prevention, and cure have become a major directive for international health officials.
In fact, a group of 125 prominent scientists, doctors, and public health experts have asked the World Health Organization to postpone or move this summer's Olympic Games from Rio de Janiero, which is currently the center of the Zika outbreak.
Are we close to a possible solution to stop the Zika virus outbreak? See next page.

Love This Article? Like Us on Facebook.