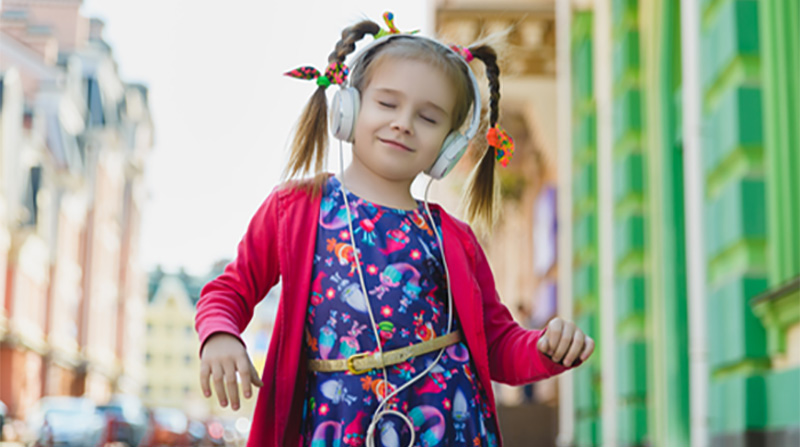 Here are the 15 tips on how to develop your child's interest in acting or modeling.
15. Do Some Research. Before getting your child into acting and modeling, make sure to learn more about them first. While acting and modeling sound really exciting, you have to do your homework. According to DailyMom.com:
You need to first do the ground work to see what is going on in the industry, get to know it a bit and then proceed.
14. Sing And Dance At Home. If you want to develop your child's interest in acting or modeling, walk the talk. Show your child your creative side. Sing and dance at home. If you want to your child to get into modeling, show interest in fashion. You can't encourage or motivate your child to appreciate acting or modeling if he or she can't see it at home.
13. Enroll Your Child In Singing, Music, Or Dance Lessons. This is a must. Just make sure the classes are fun. According to this article on BabyGaga.com:
Classes that cover the arts can often feel less like an actual class, and more like a fun and enjoyable activity. This is especially true when it comes to children's classes, as they usually allow the students to bring out their fun and wild sides.
12. Avoid Strict Routines. Take it easy. Let your child enjoy the lessons. Don't ruin the momentum by instilling strict routines and schedules. Remember you're motivating your child. Don't turn him or her off by creating crazy, strict routines that will just discourage learning.
11. Provide Positive Support. There will be days when your child is not going to be in a good mood to do anything. Don't get mad. Understand your child. If you need to give your child some space to play, then do it. That way, it's going to be easier for you to get him or her back to the groove.
10. Encourage Your Child To Join School Productions. Take advantage of school productions. These are great avenues for your child to try out acting. No matter what role your child plays, appreciate it. Getting your child to perform on stage is always a good experience.
9. Have Your Child Perform In Family Gatherings. Build your child's confidence by having him or her perform in family gatherings. The family is probably the most biased audience because your child is definitely going to get a standing ovation, no matter what. That's okay. The point is, your child will be motivated to perform.
8. Create A Portfolio Of Your Child. Your child's portfolio is crucial in your quest to get into acting or modeling. You simply can't do without it. It goes hand-in-hand with a resume. According to Parents.com, the photos don't have to be done professionally. Nonetheless, you do have that option to get it done professionally. Either way, it's crucial that your child looks natural in the photos.
7. Expose Your Child To The Arts. No child is too young to appreciate arts. Exposing your child to classic movies, music, plays, and other various forms of arts can really ignite the passion for acting and modeling. Take them to school plays or to the local theater just for them to have a sense of appreciation for people who perform.
6. Consult With Reputable Talent Consultants. Having your child experience what actual child models and actors do onset is a great way to keep them interested in acting or modeling. There are reputable talent agencies such as KidsCasting.com who are always on the lookout for prospects for casting rolls for television, movies, or modeling gigs and can be consulted with.
5. Have Your Child Meet A Real Talent. Go out of your way to look for a professional actor or model to introduce to your child. Aside from the tips and tricks you can get, the experience of meeting a true talent will have positive and lasting impact on your child.
4. Take Your Child To Auditions. Look out for the latest auditions or casting calls. Take your child to auditions. If not for anything, the experience is worth it. A valuable tip from RaisingAChildActor.com reminds parents to just let their child meet new people and enjoy the conversation during auditions. That's as good as saying that parents should just take it easy during auditions.
3. Be Patient And Hope For The Best. A star is not born overnight. So be patient and always hope for the best. Don't take it out on your child if the phone doesn't ring. Remember, rejection is a huge part of the business. So just take it easy and keep on trying. Sometimes, it just takes one break to launch a successful career.
2. Create A YouTube Channel. Take advantage of the free platforms where you can showcase your child's talent. Create your own YouTube channel or better yet, create your own website. Agents are always on the lookout for a fresh face and having your own channel or website is a good way to be noticed.
1. Make It Fun For Your Child. Whatever you do, make it fun for your child. Don't turn your child off by being a monster mom. Enjoy the journey with your child. Make it memorable for both of you.
Motivating your child to get into acting or modeling is a huge undertaking. However, it can be an enjoyable one as long as you know whom you are dealing with and you are not putting pressure on your child. Good luck in your journey.
Would you let your child get into acting? How about modeling?

Love This Article? Like Us on Facebook.