We tried all kinds of bribes and tactics. My child just won't fall for them. Then I stumbled upon this silly gadgetry.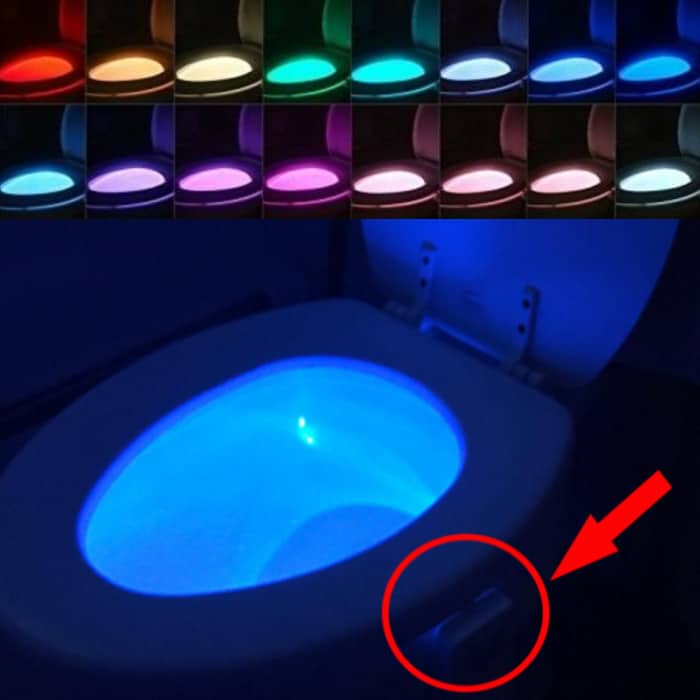 Sometimes certain gadgets are invented for some other purpose but it turns out they work better when used for potty training! This hilarious gadget was invented just to help adults find the toilet bowl at night.
Well, as it turns out, it really works well for potty training too.
My potty training hi-tech gadget is the Motion-Activated LED Toilet Bowl Light.
How long did it take for my child to get potty trained? Less than a week! 🤗
I swear by this fascinating gadget. In fact, I learned that other parents swear by it too. The awesome thing is … this works for both little girls and boys.
This must-have, fascinating gadgetry brings the spectacle of the magic kingdom right in your very own toilet bowl. Kids LOVE it … and so do adults! 😍
When activated by motion, the gadget produces a colorful light show in your toilet bowl that mesmerizes kids and potty trains them in no time. From my experience, this gadget elevates potty training to the next level.
It's portable and will easily pop off and wrap around any bowl. It also makes nighttime reliefs an excitingly fun and memorable experience for the whole family!
Another bonus: It also helps dad from missing the mark at night. LOL
In case you are interested in getting this for your family, I got mine from Amazon.com. For the price of a couple of McDonald's Happy Meals, you get to potty train your child. In fact, here's the link to my Motion-Activated LED Toilet Light gadget of choice. Check it out.
Even my mother-in-law decided to get a couple to help, as she put it, "target train" my father-in-law. LOL
Just remember that a child will potty train when they are ready. When it comes to potty training, each child is different so exercise patience.
When things go bad, just add some humor to the situation as a child will eventually get up to speed with their potty habits.
Hope this toilet training tip helps. 🙂