15. "Just hold the board tightly while I bike us back home."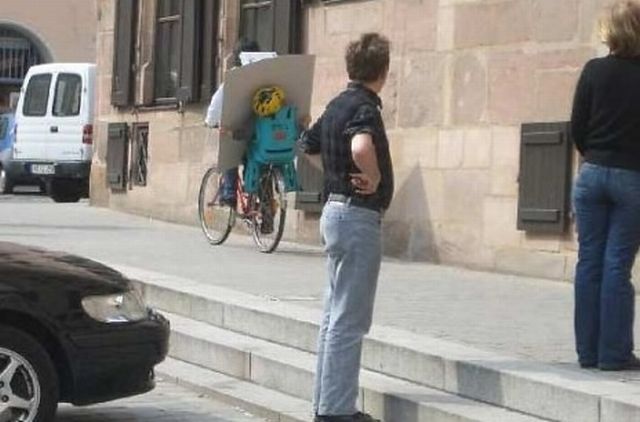 Sometimes your kid really needs to wash their hands no matter what, right.
14. "Alright. Go and wash your hands now! Why don't you brush your teeth too while you're at it."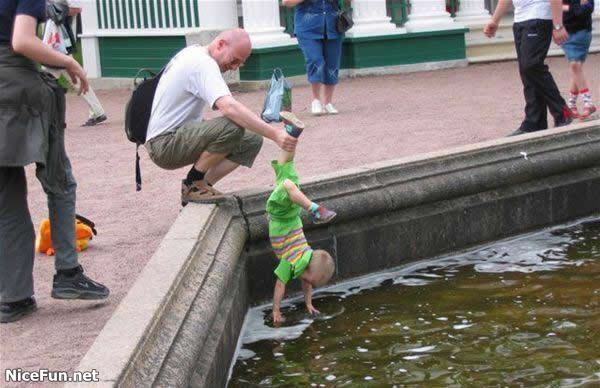 Babies are so cute. Sometimes they come in very handy in their own simple way.
13. "Momma, it's not fair. I also want to be a laptop cushion just like little Bobby."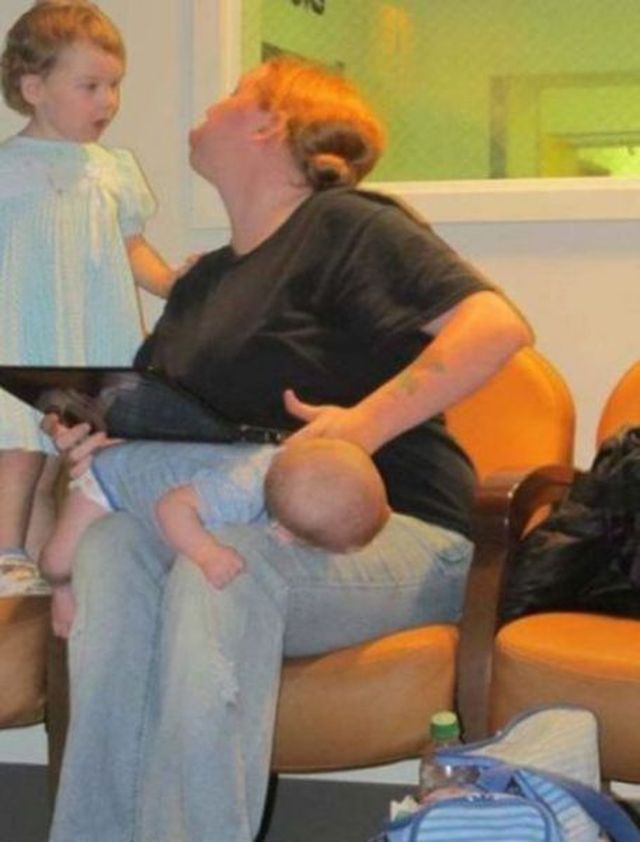 A parent insists that his child gets his picture taken.
12. "Don't be scared, Johnny. He doesn't bite. Now … smile!"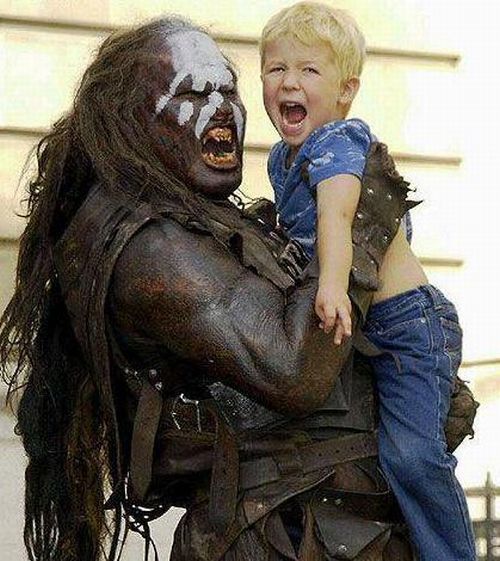 This father got it all figured out when it comes to taking a picture and holding a toddler.
11. "Just stay put, little Rajeev. Let me just take a quick picture of your mom and sister."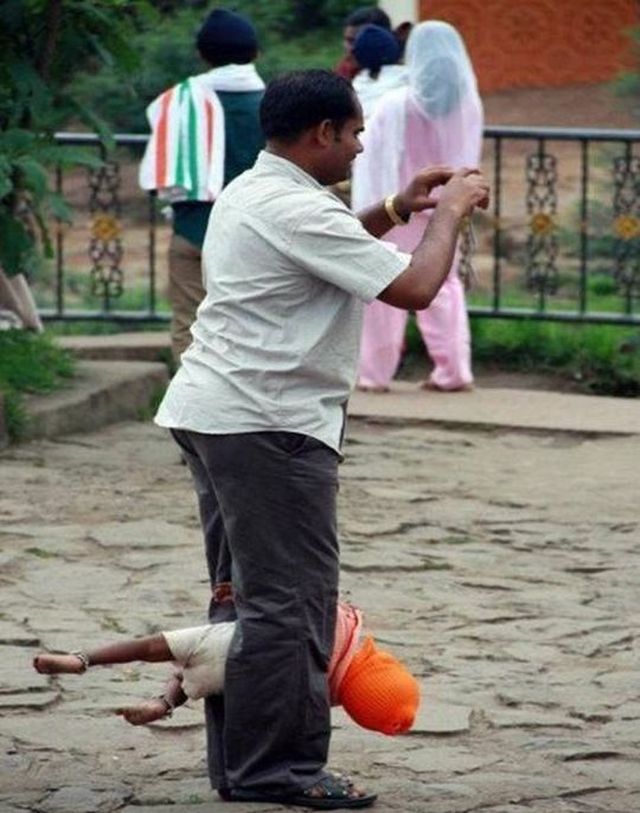 Talk about a family outing, see next page.
Continued Next Page