Multi-tasking is an art form that is taken to the next level by this mom.
20."Honey, while you are taking all four of us across town on the family motorcycle, let me just breast feed the baby."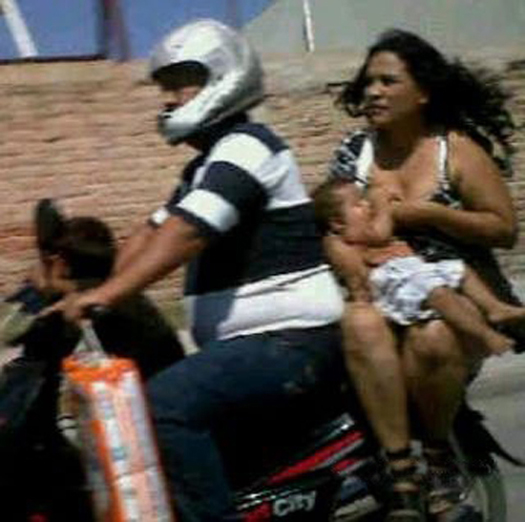 What would you do when it's your turn on the skeet ball while you are babysitting?
19. "Sweetie, why don't you just lie down there while I play an amazing game of skeet ball."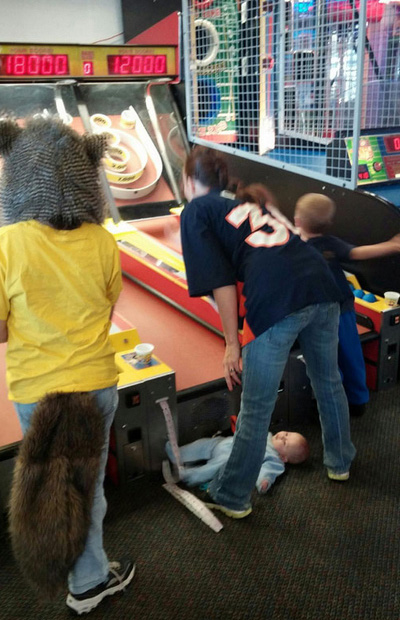 Check out a great shot of a family strolling along a seaside park. You won't believe what you'll see ….
18. "How's your ride going so far, son?"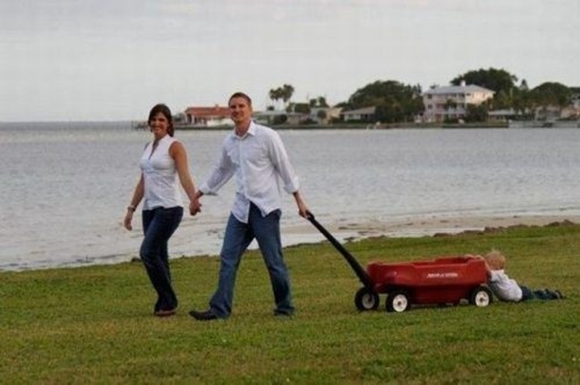 I guess some moms are just clueless when it comes to strapping their toddlers to their backs.
17. "Mommy! Mommy! Your back sweat is suffocating me!"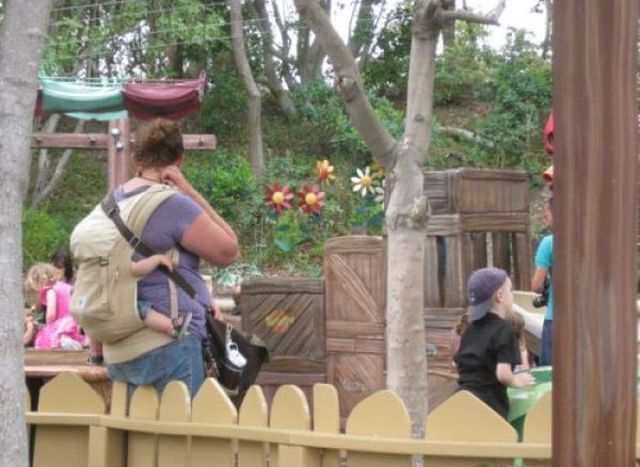 It's a great day for Slurpee! See what this mom did when she brought her kids to get some Slurpee.
16. "You just stay put there, sweetie. I need to help your sister with her Slurpee issues."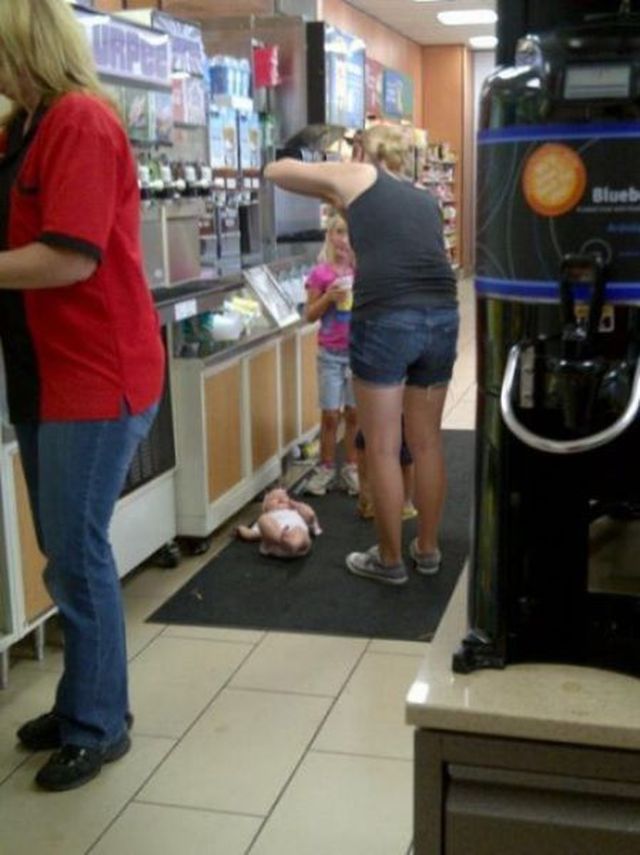 The picture on the next page is proof that a child comes really handy when you need someone to help you hold a construction board for your other kid's school project.
Continued Next Page