Below is Bugaboo's controversial photo of supermodel Ymre Stiekema running around in her bikinis while pushing a jogging stroller.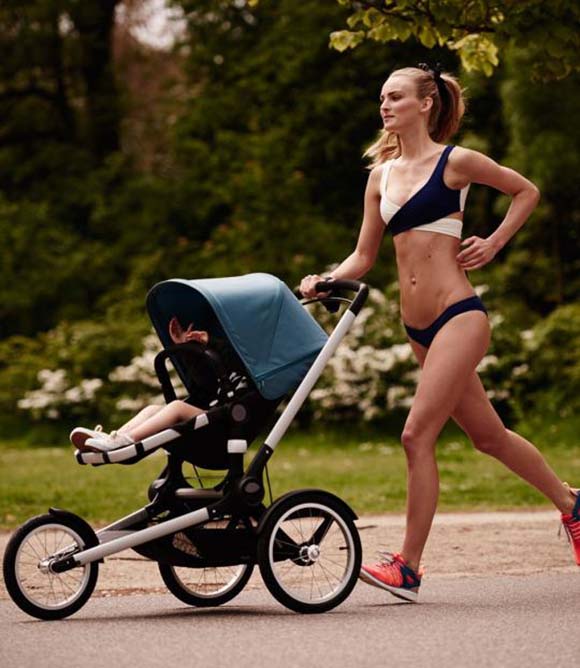 Here are what other moms have to say about the photo:
Lol mums have no excuse now. Exercise those body's, and stop making excuses!!

I often go running with a full face of make up on, a bikini and no socks.

I hope she's running to mcdonalds. I'd rather not look like that! Far too skinny. Cor I'm no model but that's not a great picture to show new mums. I like a real woman with wobbly bits!

Love this!! …Perhaps some of you ladies need to put the twinkles down and get out from behind the keyboard and go for a run.
Now that you have seen this controversial image of supermodel Ymre Stiekema running around in her bikini and pushing a bugaboo stroller, what's the first thing that comes to your mind? Do you find this funny, silly, absurd or is this something inspiring and something to strive for.
Here is Bugaboo's Fanpage in case you would like to check it out.
Let us know what you think. 🙂

Love This? Like Us on Facebook.