It's always nice to find a quiet place to nurse your baby.
3. Position Yourself for Privacy. Find a low-traffic zone, and use your stroller as a barrier to keep people at bay. Once settled, hold Baby in the crook of your arm and bring her close to you, then undo your nursing top and bra, or pull up your shirt. Source: parents.com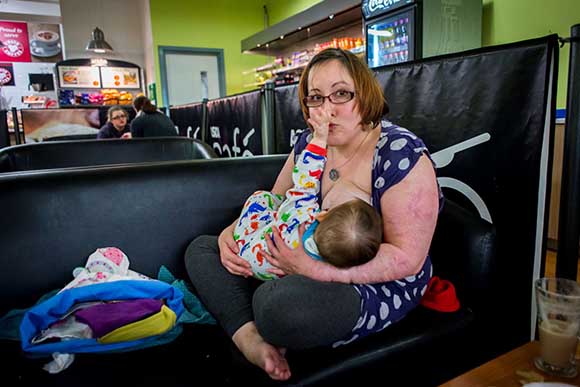 There's nothing wrong with nursing your baby in a busy place but this article is all about breastfeeding in public discreetly, right? So what better way to do it but to find a quiet place, away from the crowd. Here's a good way to do it, according to whattoexpect.com:
Scout out places to nurse (ideally, before you need them). An out-of-the-way table in a restaurant (or a booth — if you can fit and maneuver comfortably), or even a quiet corner or dressing room in a department store will offer some privacy. (Many public places now offer special nursing rooms — it never hurts to ask.)
The next thing on the list is a very sensitive topic. Nonetheless, it's important that you do it so that you won't end up exposing yourself too much. Find out more on the next page.

Love This? Like Us on Facebook.