It definitely is very convenient to …
4. Breastfeed Your Baby In A Sling. Slings or other soft infant carriers are especially helpful for traveling — it makes it easier to keep your baby comforted and close to you. Source: womenshealth.gov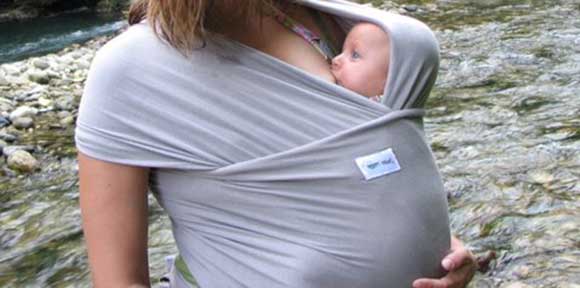 According to breastfeeding-problems.com, one of the many benefits of using a baby sling is the fact that …
A nursing sling is discreet, so you can breastfeed in public without anybody even knowing.
So don't fail to get yourself a safe and reliable baby sling. That will really help you a lot when you breastfeed in public. There's one more thing you need to do to ensure your privacy while breastfeeding in public. Don't forget to do this. Turn to the next page to know what you need to do.

Love This? Like Us on Facebook.