If you do this, you'll be able to breastfeed easily without attracting too much attention.
5. Wear Proper Clothing. Dresses and pinafores are not ideal. Button down shirts, zips and tops which are easily pulled up are better options. Source: huggies.com.au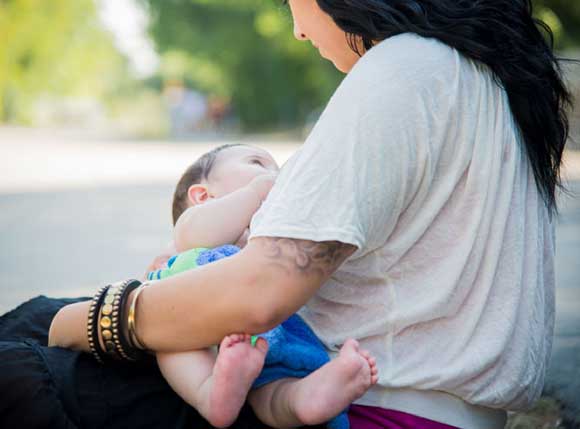 Choosing the right kind of clothing is one simple but subtle way to breastfeed in public discreetly. Take it from easybabylife.com:
It is entirely possible to breastfeed in public without showing any skin at all. You just have to practice a bit and wear the right kind of top and bra.
It can be nerve racking to breastfeed your little one in public, more so if you're doing it for the first time. Don't worry because there are certain products that can help you out. So it definitely is a must for you to have this particular product should you want to breastfeed in public discreetly. Go and find out more about it on the next page.

Love This? Like Us on Facebook.