When you practice breastfeeding at home, you can …
7. Build Your Confidence. Practice nursing in front of a mirror, both seated and standing (many fussy babies will latch only if Mom is on her feet). You'll get an idea of what passersby will see and can make tweaks if you're giving a peep show. Source: parents.com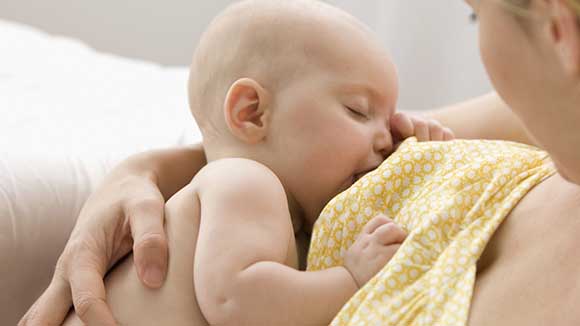 Confidence helps you become more comfortable when you breastfeed in public. That's very important because according to mouthsofmums.com.au:
The more women who nurse with confidence everywhere and anywhere, the easier it gets for new mums to get out and about, without worrying about what they'll do when their baby gets hungry.
When you're confident enough to breastfeed in public, you'll know exactly what to do so that you won't attract too much attention. You will be able to breeze right through it, without any commotion. With practice and confidence, you will be able to do the two R's. Turn to the next page now to find out what the two R's are.

Love This? Like Us on Facebook.