Here is a heartbreaking fact …
2. Babies have died from head injuries as a result of their car seats falling off a shopping cart.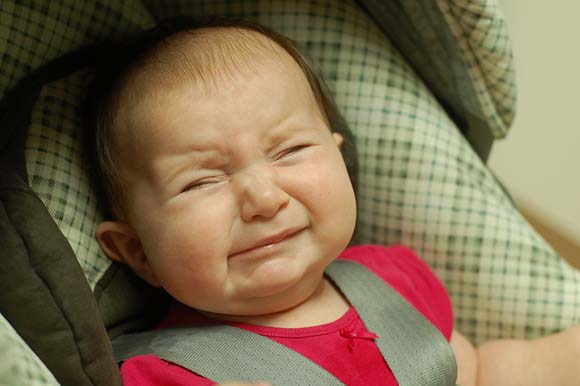 The sad truth is that …
"Any injury or even DEATH (Yes. Babies have died from head injuries due to their carriers falling off the shopping cart) that has come from a carrier falling off the top of a cart is 100% preventable." Source: thelactationlearningstation.wordpress.com
It has happened before and it can happen again.
"A three-month-old boy has died after he fell from a shopping cart as it was pushed over a speed bump. James Anderson Berg died after the car seat he was sat in toppled from the top of the cart in a Kroger parking lot in Macon, Atlanta." Source: DailyMail.co.uk
You can read the comments section on our Facebook page and you will see a lot of people saying that they have witnessed horrible incidents of carriers just falling off shopping carts with the babies getting seriously injured.
Having experienced seeing these firsthand is just something that they simply cannot get our of their minds.
It's just really sad.
Finally …