If you think your child might be embarrassed and humiliated (now or in the future), just don't post the photos. Once a photo is on the internet, anything can happen. So parents, think twice … even thrice.
1. Really Embarrassing Photos or Photos Showing Them When They Are Not At Their Best. Keep in mind that decisions to share these types of photos may have consequences down the road. Sure, your kid might be a toddler now and might not think too much about these embarrassing photos. However, a few years from now, those photos can be cause for embarrassment.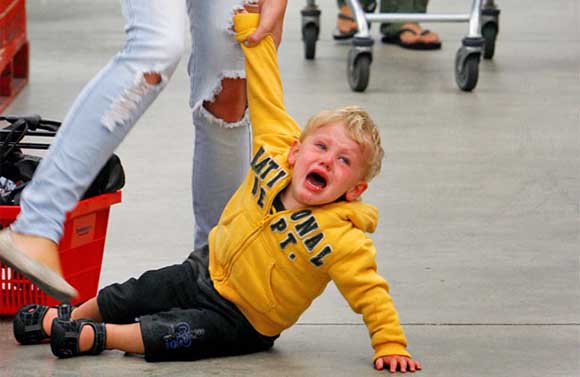 Posting a child's embarrassing photo can potentially make your child the target of jokes or cyberbullying. You wouldn't like to put your child in that situation, right?
Sarah J. Clark, associate director of the University of Michigan C.S. Mott Children's Hospital National Poll on Children's Health, says decisions to share information can have consequences down the road:
"When you tell what you think is a hilarious anecdote, in a couple of years when the child is older, and a classmate stumbles upon it, it might be embarrassing. The idea is yes, your kid is 2, 3 or 4, but they won't stay 2, 3 or 4."
Here is something to think about: If you think that photos or posts of your child might embarrass them a few years down the road, just don't post them.
"If a photo is embarrassing, unflattering, or seems like it should be private, then respect your child — ask them if they're old enough — and keep it in the confines of your own photo library." Source: PopSugar.com
As parents, our priority is to keep our kids safe at all times. However, there are times when we may tend to overlook certain safety measures in our excitement to share our children's pictures.
Protecting your child's privacy while showing you are being a proud parent on Facebook and other social media is definitely a balancing act. Just make sure that you are aware when you are crossing the line when it comes to sharing your child's photos.
The bottomline is this: Make sure that you do not give away too much personal information about your child which could strip them of their privacy or at worst, put their safety at risk.
Have you knowingly or unknowingly shared a photo of your child which revealed too much info?