I know, I know … we sometimes can't help but be proud of our child's achievement in school or where they go to school. If you are posting pictures of your kids in school, make sure to avoid sharing certain information.
3. Photos That Reveal Where Your Child Goes To School. Of course, when we are excited to share something about a great accomplishment or award that our child got in school, we may tend to post them online without thinking about sharing too much information with people who may have some malicious intent. Keep your child safe by making sure that the photos do not include identifying information that might show where your child goes to school. Source: derrydaily.net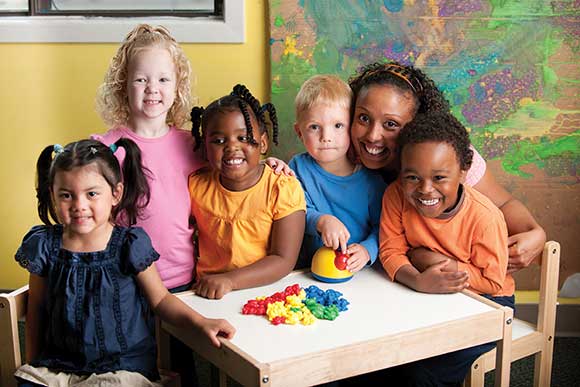 According to Kathy Simovska, National Manager Of Child Abuse Prevention Programmes at the child protection charity Child Wise, says:
"One of my concerns with posting personal information online is that we make it easier for child sex offenders to be able target children and find out more information than they could otherwise."
This is what you should do:
If you share photos of your children in the classroom or on school grounds, make sure that the name and/or features that distinguish its location are kept hidden. Source: PopSugar.com
Again, this reminder is more out of concern for the safety of your kids.
Call me paranoid but I would rather keep my kids safe, most especially when I cannot be around them.