Eventually, you will need to sleep train your kid. However, some parents think locking their kid's door is the answer. However, this could potentially have some serious safety repercussions.
6. Locking kids in their room while sleep training. DON'T. I can't think of anything more dangerous than a kid not being able to get out of their bedroom. If there was a fire or some other emergency, children need to be able to open their bedroom doors. Source: mom.me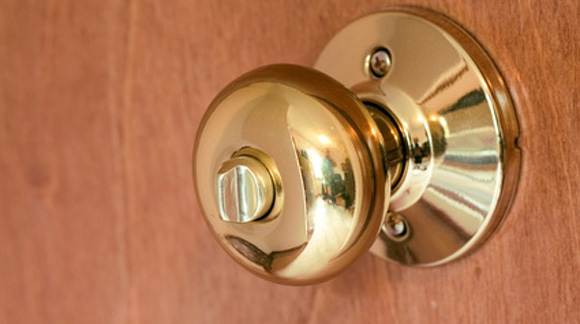 Instead of locking your child in, this mom suggests this instead:
"Locks don't belong on a child's door. They belong on the things children shouldn't have access too. Medication should always be kept in a locked box and then stored out of reach (like above the refrigerator). Lock the outside doors. Lock the basement door. Lock the bathroom door. I once knew a family that had double baby gates (one stacked above the other) on their kitchen entrance … I'd consider a door alarm, but not locking a child in."
Of course, you would like to keep your kids warm especially when the weather is cold. However, keep in mind that you should not do this next practice. Time and again, parents are guilty of this, especially when they are in a hurry getting in and out of their vehicles.
5. Letting kids wear puffy winter coats in the car. When the harness isn't snug and tight, next to the child, it puts them at risk for being ejected from the car seat during an accident. Source: mom.me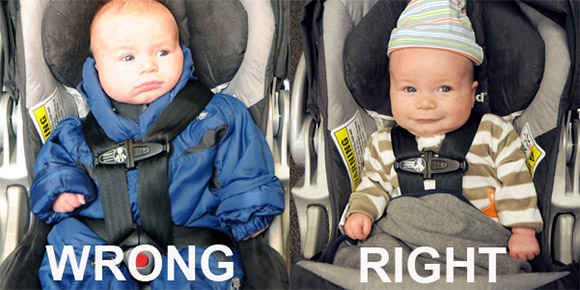 When your child has a puffy winter coat on, the car seat harness won't be snug and tight. This therefore puts them at risk of being ejected from the car seat if an accident occurs. Some people might find this hard to believe. The truth of the matter is that it really can happen.
Still not convinced? Check out this video to see how dangerous this can be.
Going to the mall with your baby is a great way to unwind. However, make sure that you don't do this next thing. See next page.